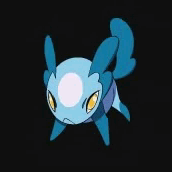 Alluma is Alfons when evolved at level 15.
Alluma evolves at level 25 and becoms Allura
Atacks:
Move                  Level                 Type
Bubble Burst           15                   Elemental
Tail Whip               18                    Normal
Bubble Whip           22                 Elemental
Perks
Perks are same as Alfons:
Purewater--------Gains 30% more energy from hearts
'Intelligent-----Heals 'small amount when gaining energy
Ad blocker interference detected!
Wikia is a free-to-use site that makes money from advertising. We have a modified experience for viewers using ad blockers

Wikia is not accessible if you've made further modifications. Remove the custom ad blocker rule(s) and the page will load as expected.