Infernova
"Long ago..." - The only description for it found.
This Guardian is said to resemble a dragon.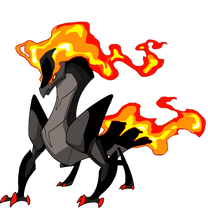 Location
The Fire Guardian is located in the Fire Island and is available to summon after a player collected all of the fire legendary stones.
Tame
Once a player has defeated the Fire Guardian, they are given a level 15 one which can be found in team -> switch.
A player can also buy another one for 90,000 Star Coins for an unknown level.
Skills
Nova Blast
Power: 120-588 Energy: 2
Meteor Storm
Power: 200-980 Energy: 4
Lava Boost
Power: Raises power of fire moves Energy: 6 Note: Gives 5 energy after use.
Perks
Ablaze
Deals damage when enemies attack.
Afterburn
While using a skill, tap enemy for additional damage.
Spirit Guardian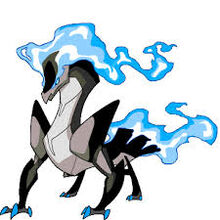 A rare version of the Fire Guardian was once released for an event and is no longer available from the Fire Island. Rumor has it that it is still available via the monster chest, but I have no way of proving this.
It's skills/perks are the same as the normal Fire Guardian, it's only the appearance that is difference.
Ad blocker interference detected!
Wikia is a free-to-use site that makes money from advertising. We have a modified experience for viewers using ad blockers

Wikia is not accessible if you've made further modifications. Remove the custom ad blocker rule(s) and the page will load as expected.